Confirmation Gifts And Traditions Inspired By Faith
Confirmation gifts and traditions need to be carefully chosen so that they truly celebrate the deep meaning of this defining moment in the lives of Christian boys and girls. While the timing and the meaning of holy confirmation may differ among Christian faiths, most Christians believe that confirmation confers special gifts from the Holy Spirit that help us reinforce the faithful covenant created by baptism.
Although this is an important occasion, it's helpful to remember that you don't have to be perfect. There are so many choices to make and it's easy to get caught up in procrastination and indecision. We place too much focus on "looking good" and not enough attention to the miracle that is happening right before our eyes. As the parent, godparent or sponsor, you probably feel pressure as you contemplate your choices for confirmation gifts and celebration ideas. Your child might also feel the weight of his choices for this special day. This is when you can give simple gifts that encourage prayerful reflection for God's guidance.
"While the world changes, the cross stands firm." – St. Bruno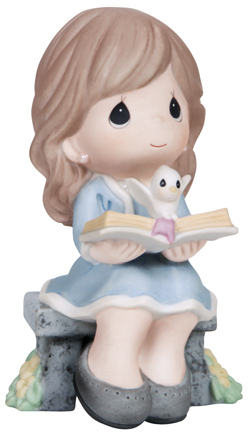 The Age Of Reason
You see, confirmation usually occurs at the age of reason because that is when the true battle for a faithful journey begins. As an infant or a very young child, our innocence is assured by baptism, but in today's modern world, it is NOT easy to stay on the right path. You need miraculous strength and inspired focus to resist the innumerable temptations offered by modern technology and the hustle and bustle of the 21st century. Rather than seeing confirmation as a burden of responsibility, see it as the perfect opportunity to deepen your understanding of God's wisdom and love. Trust Him to guide you and He will match your burden with the strength to handle it and more.
" Commit your way to the Lord; trust in Him and He will do this: He will make your righteousness shine like the dawn, the justice of your cause like the noonday sun." Psalm 37:5-6
Choosing A Confirmation Name
"I have called you by name: you are mine" (Isaiah 43:1)
While choosing the name of a Saint for confirmation can be fun, it can seem overwhelming for many families. We can find guidance in the Bible for making decisions when we have too many choices.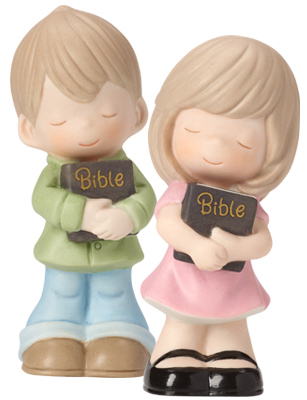 Since Corinthians 10:31 tells us that "whatever you do, do all for the glory of God", it's good to remember that our greatest contributions can often be found in our greatest strengths. Does your child want to be an actress, a lawyer, a missionary, or a farmer? Is she talented at math, or gifted with the ability to sing like an angel? There's a patron saint for every one of these categories and more.
Once you've narrowed your choices to three saints, encourage your child to pray and meditate about their choice. Your church will likely provide guidance as well. Remind your child that he or she can trust God and choose a thoughtful gift to commemorate this accomplishment.
This early confirmation gift is important because celebration is the cement that binds accomplishment to success. When we celebrate our child's biblical choices , we reinforce their reliance on the wisdom and guidance offered by God and His holy words. Choosing a name for confirmation offers a great method for making other choices in life; your child will benefit for years to come from this practice.
"The nation doesn't simply need what we have. It needs what we are." - St. Teresia Benedicta (Edith Stein)
Confirmation Gifts And Traditions That Celebrate Faith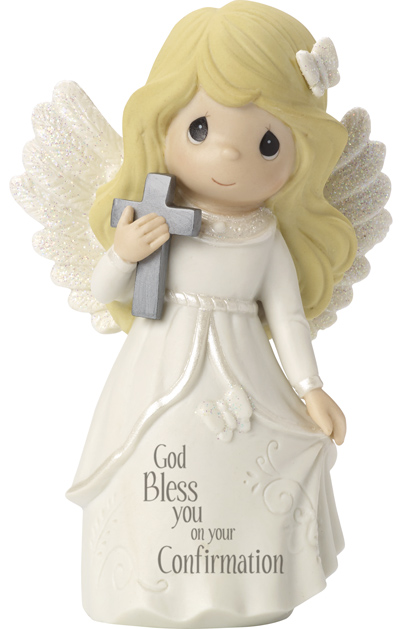 The Gifts Of The Holy Spirit
Before you think about confirmation gift ideas for girls and boys, it's a good idea to consider that confirmation itself is the greatest gift given on this special day. While the gifts of the Holy Spirit are interpreted differently among Christians, one thing we all agree upon is that these gifts are invaluable allies in a faithful life.
Like the choice of a confirmation name, use examples of the Holy Spirit's gifts that have special meaning for your child. Let your child dream big! You can tell the story of Steele Johnson, the Olympic Diver who suffered a severe head injury during a dive when he was 12 years old. He talks freely about how his faith brought him through this ordeal. Watch this video to see him profess the power of his belief in Christ. Explain as best you can the awesome power of the Holy Spirit within each and every one of us.
"To each one the manifestation of the Spirit is given for the common good. To one there is given through the Spirit a message of wisdom, to another a message of knowledge..., to another faith..., to another gifts of healing..., to another miraculous powers, to another prophecy, to another distinguishing between spirits, to another speaking in different kinds of tongues and still to another the interpretation of tongues. All of these are the work of one and the same Spirit, and He distributes them to each one, just as He determines." - Corinthians 12: 7-11.
When we understand our talents and achievements as gifts from God, the pressure for earthly success diminishes. We are able to be at peace in the midst of any competition.
Now that your child understands the REAL gifts of confirmation, it's time for celebration!
Confirmation Invitations And Thank You Gifts
Be sure to include a quote or a bible verse in your invitations. This sets the tone for a truly faithful confirmation celebration. Ephesians offers us a wonderful way to express the meaning of confirmation: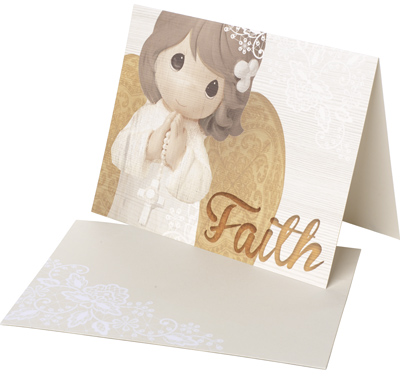 "And you were also included in Christ when you heard the word of truth, the gospel of your salvation, When you believed, you were marked in Him with a seal, the promised Holy Spirit. " – Saint Paul, Ephesians 1:13
You can also include quotes from your child's patron Saint. Here are some ideas for you to consider:
"It is better to be a child of God than king of the whole world."— St. Aloysius Gonzaga
You can find more inspiring quotes here.
Be sure to browse our selection of t hank you gifts for sponsors and others. Show your appreciation for a special confirmation gift with a personal sentiment written on one of our angel notecards.
Confirmation Gift And Celebration Ideas
Religious Gifts And Home Décor
Surround your celebration with confirmation gifts that celebrate faith. Choose a cake topper that demonstrates the gifts of the Holy Spirit. Also, accent your decorations with radiant angel tea lights, confirmation angels and other sweet reminders of God's love.
Confirmation Keepsake Gifts
As a parent, godparent or sponsor, your confirmation gift should be especially thoughtful. It's nice to sprinkle a few mustard seeds inside your card. You can include a note about our faith growing into a mighty force over time. Our prayer card holder offers a beautiful way to inspire a daily prayer habit.
A sterling silver angel pendant, a special prayer journal, or an inspirational figurine is a wonderful confirmation gift. Our crosses, bibles and angels are also beautiful ways to keep special memories close.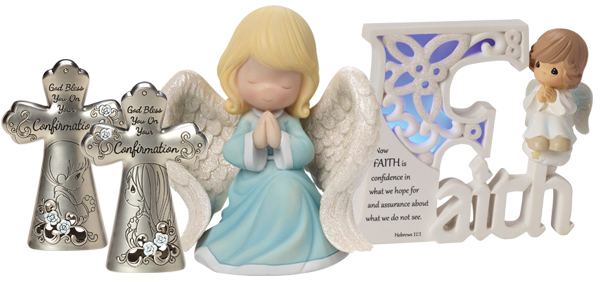 In conclusion, we want to offer our heartfelt congratulations to all the children and teens who are celebrating their confirmation.
Thank you for sharing the gift of faith. Remember that God will continue to inspire you as long as you continue to seek His guidance. We can't wait to see the gifts of the Holy Spirit expressed through YOU.
"We can study the whole history of salvation, we can study the whole of Theology, but without the Spirit we cannot understand. It is the Spirit that makes us realize the truth or – in the words of Our Lord – it is the Spirit that makes us know the voice of Jesus." — Pope Francis
Save