1. Be Inviting
One of Baby's first joyous celebrations, baptism may be the first time some family members get to meet the new bundle of joy. Invite them to the holy event with a unique invitation sent out three or four weeks ahead of time. In addition to details about the ceremony and perhaps a gathering afterward, consider including a blank note card or slip of pretty paper for them to write prayers, blessings, or wishes for Baby. Gather all these well-wishes at the baptism and read them aloud or save them in our Blessings For Baby Prayer Jar or memory box to read over as the little one grows.
2. Photo Creds
Remember to designate someone as your photographer! If you are the social media type, you can create a hashtag including your baby's name, or ask family to tag you. You may want to make a quick list of shots you don't want them to miss, like these.
Photo Recommendations:
Mom holding baby
Dad holding baby
Godparents holding baby
Priest with water
Group photo with parents, godparents, priest, and baby
Place your favorite printed photo in our I Am A Child Of God Photo Frame With Charm to cherish the memory for years to come.
3. Party time!
Post-baptism gatherings can be as formal or as casual as you'd like. Often, it's easier (and more affordable!) to gather at the parents' or godparents' home, or a church hall. Some families choose to share a special meal at their favorite restaurant. Whatever you decide, it is important to honor any family traditions that prior generations have enjoyed. Maybe a certain kind of dessert is served, or a family blessing is shared before the meal. Or maybe it's tradition for the godfather to give a rosary or other meaningful gift to the newly baptized. Save the rosary or other small gift in a memory keeper like our I Am A Child Of God Rosary Box. Keep these precious traditions going!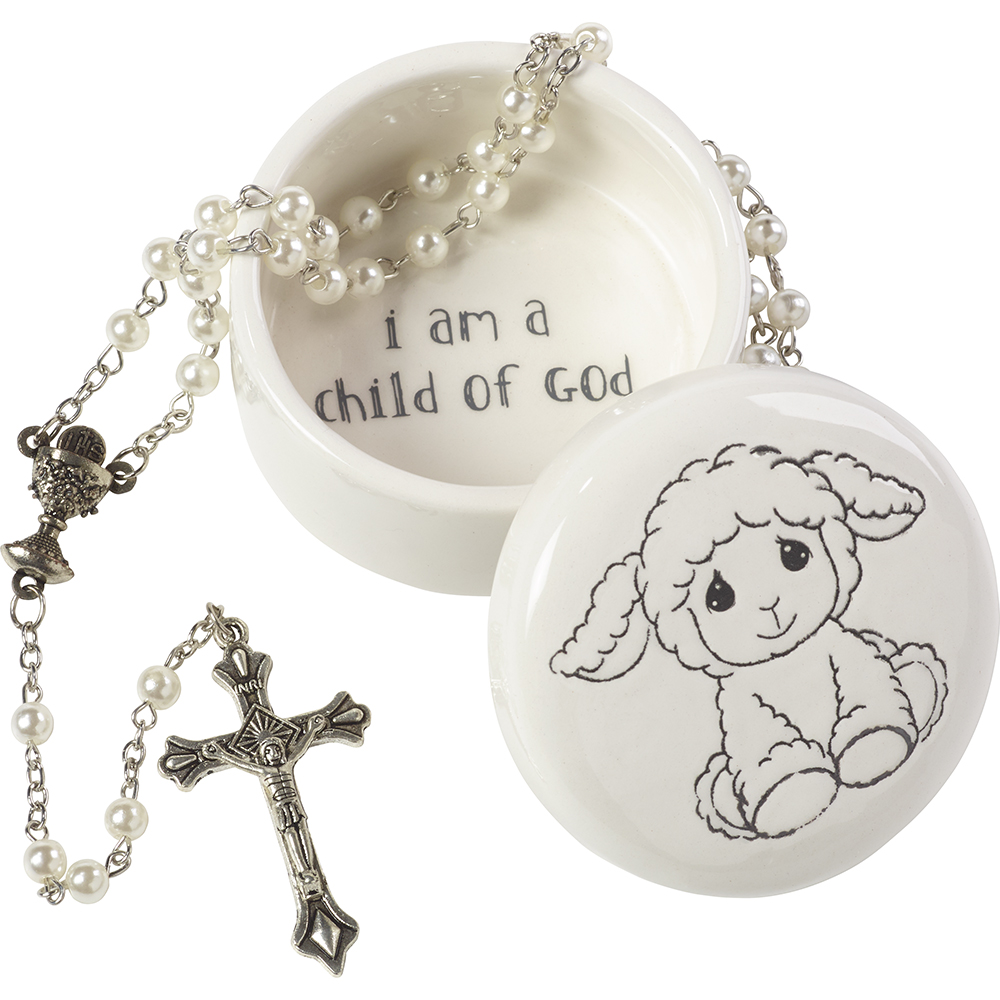 God bless all the newly baptized and all those who have entered into His loving family.