A birthday marks one special day a year to celebrate how a sweet girl continues to grow in grace and independence. Traditions are such an important part of any birthday celebration. When the day rolls around for you to celebrate a special young girl in your life, continue traditions you've started, like family dinners, her favorite cake or other dessert, and maybe a very special gift.
Have you started (or continued) an annual tradition like giving her a photo album filled with pictures from all the events she's celebrated the past year? Or maybe you add another charm to a treasured bracelet. Does she collect something quirky like vintage jewelry boxes or dollhouse furniture? Make it tradition to add to her collection! No idea where to start? A thoughtful gift of porcelain from the Growing In Grace series by Precious Moments is always a welcome choice. (Find ages Baby to 16 in blonde and brunette hair colors. For those with an red-haired beauty, you can find Baby through age 6 exclusively from PreciousMoments.com!)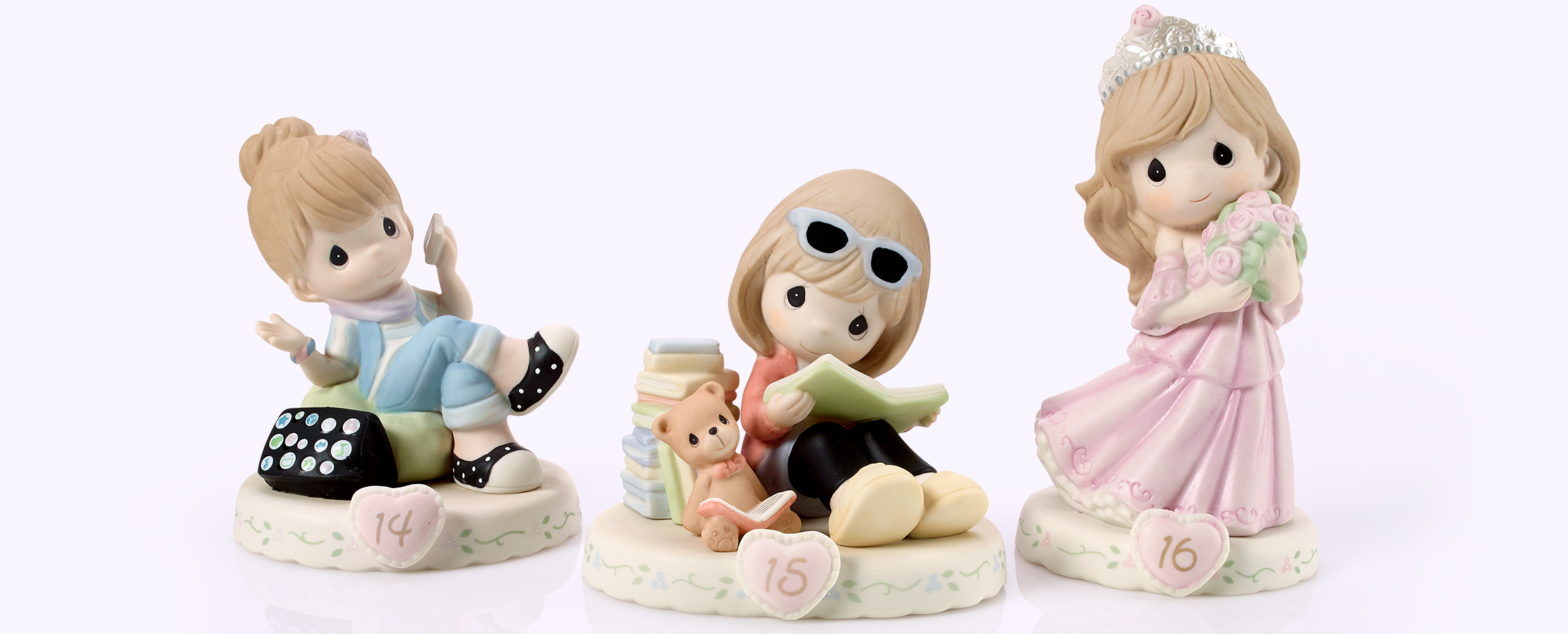 However you choose to honor the birthday girl, the most important thing is just to let her know how much she is loved and valued. Encourage her to not only make a birthday wish, but to follow those dreams with confidence.