There is so much to look forward to and so much to plan for with a new baby on the way. Setting up their nursery is one of the most exciting parts! Many parents are opting for gender-neutral themes, even if they know if they are expecting a baby girl or boy. We have five perfectly precious themes to make Baby's space sweet and serene.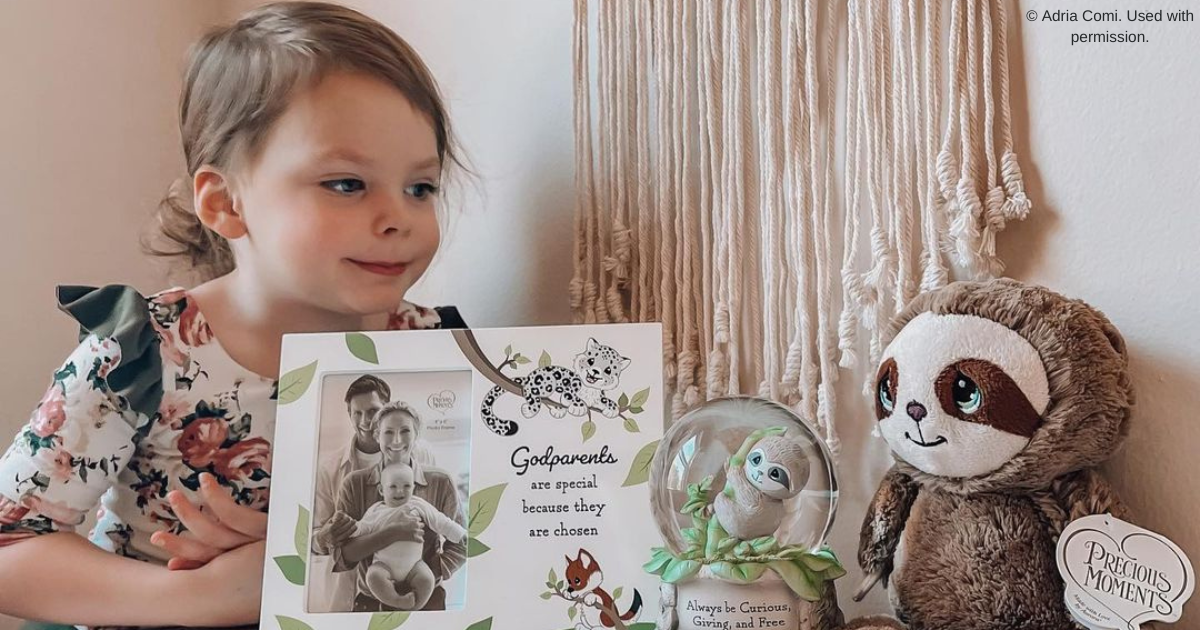 1. Precious Earth, Precious Nursery
Soft greens, grays, and tans create a serene wilderness scene. Sweet-faced animals like Sammy Sloth guide little ones off to dreamland. Give their nursery that rainforest vibe with artificial vines and green window coverings. See what's new in the Precious Moments Precious Earth collection here.
Since our start over 40 years ago, Precious Moments' vision has been to make the world a better and kinder place by sharing the gift of love. What could be better or kinder than protecting animals? Precious Moments will donate 5% of the sale price of select Precious Earth gifts to Wildlife Conservation Network.
2. Noah's Ark
Their room will be overflowing with love when decorated with adorable pairs of animals aboard Noah's famous ark. The theme of love and promise of hope make any baby's room feel safe and welcoming. Try painting the walls the color of the sea; blue is a great hue that can "grow up" with boys and girls. It transitions well from baby's room to big kid room through their teen years! You could also incorporate the hope represented by the rainbow after the flood. It can be painted on the wall, on a window, or display a rainbow hanging above their crib. Shop unique Noah's Ark gifts and décor items.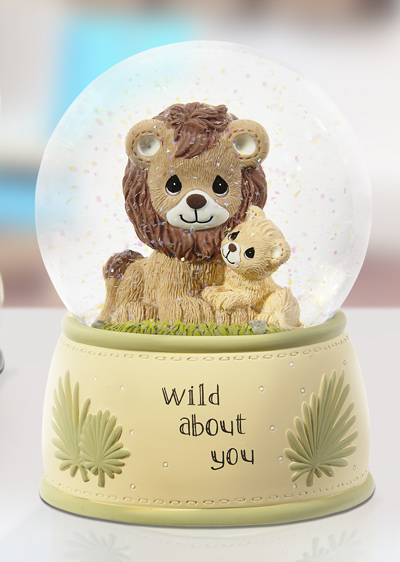 3. A Nursery to Roar About!
Show the kiddos that you are just wild about them with a lion or safari theme nursery. There are so many fun things to do with this theme. You could paint a safari mural on the wall, incorporate live plants (out of reach of little ones, of course) or artificial ones, and accent with some adorable lion accessories from the Precious Moments Wild About You collection.
4. Love You Bear-y Much
Teddy bears are always a favorite among babies and little ones. A teddy bear theme is very much gender-neutral and super adorable! Teddy bears go with just about any color palette, but if you don't want to commit to a color scheme, wood tones are perfect, too. Check out these sweet-faced "Love You Bear-y Much" nursery accessories.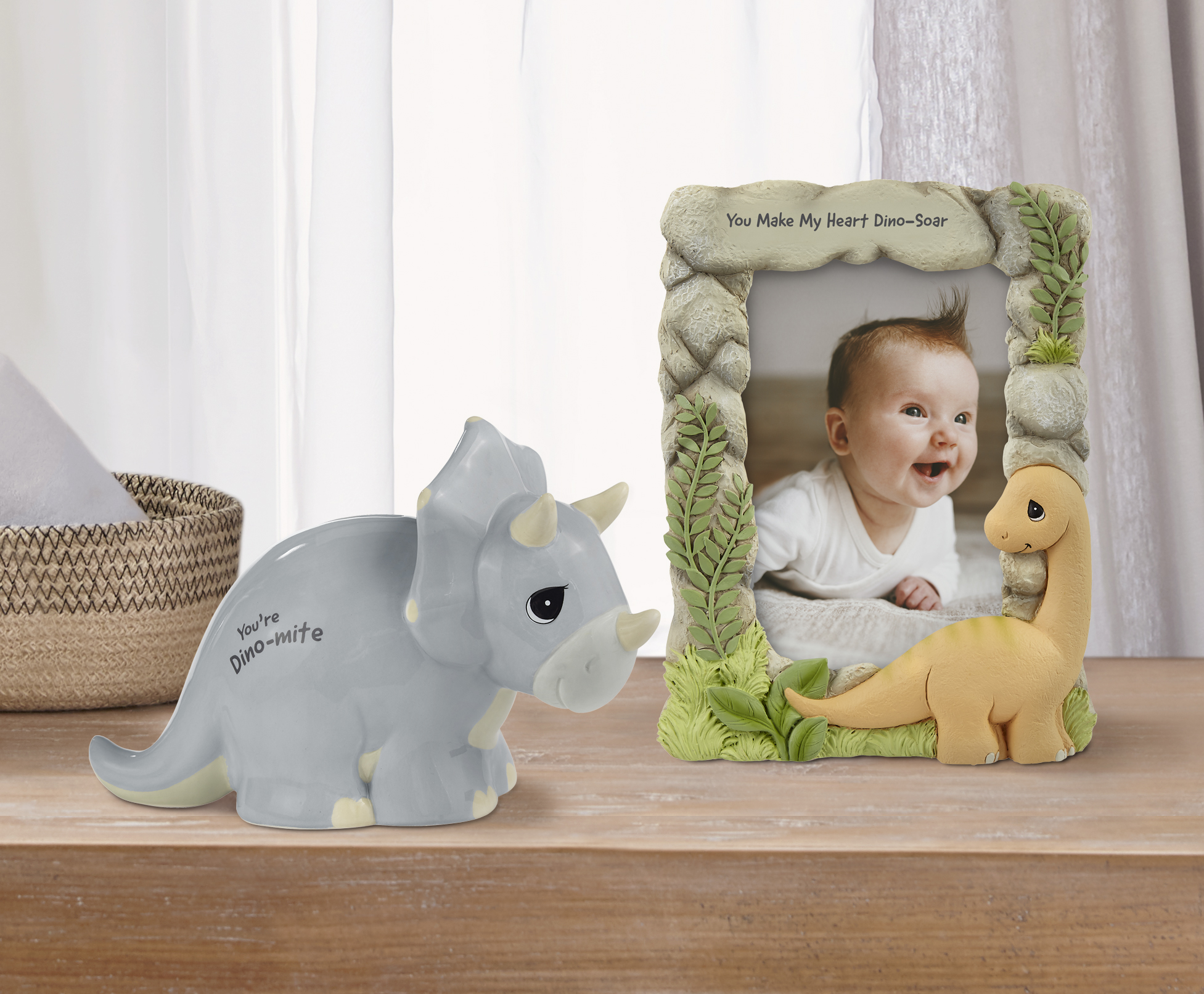 5. Precious Dinos
Dinosaurs may be prehistoric, but they sure can be precious when incorporated into a nursery space. Echoing earth tones, a Jurassic theme is perfect for boys or girls and lends itself well to pops of brighter colors to make the room unique. You could also use a projector to paint black dinosaur silhouettes along their walls. As they grow, they'll know it's dino-mite! Find our new Precious Dinos collection here.
However you decide to decorate their nursery, the most important element is love.